The Constitution of the United States of America is the supreme law of the United States. It is the foundation and source of the legal authority underlying the existence of the United States of America; the Federal Government of the United States; and all the State & local governments and Territorial Administrative bodies contained therein. It provides the framework for the organization of the United States Government. The document defines the three main branches of the government: The legislative branch with a bicameral Congress, an executive branch led by the President, and a judicial branch headed by the Supreme Court. Besides providing for the organization of these branches, the Constitution carefully outlines which powers each branch may exercise. It also reserves numerous rights for the individual states, thereby establishing the United States' federal system of government. It is the shortest and oldest written constitution of any major sovereign state.[1]
The United States Constitution was adopted on September 17, 1787, by the Constitutional Convention in Philadelphia, Pennsylvania, and later ratified by conventions in each U.S. state in the name of "The People"; it has since been amended twenty-seven times, the first ten amendments being known as the Bill of Rights.[2][3] The Articles of Confederation and Perpetual Union was actually the first constitution of the United States of America.[4] The U.S. Constitution replaced the Articles of Confederation as the governing document for the United States after being ratified by nine states. The Constitution has a central place in United States law and political culture.[5] The handwritten, or "engrossed", original document penned by Jacob Shallus is on display at the National Archives and Records Administration in Washington, D.C.
American Churches volunteer to be under IRS 501 (c) (3) domination!!
Am
Blank CDs: 20% off



13 04 2009
13 04 2009
13 04 2009
Leave a comment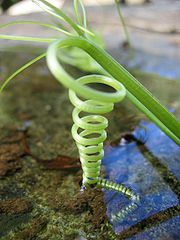 .... It is the biology, indeed the genes, of an organism that determines its effective environment, by establishing the way in which external physical signals become incorporated into its reactions.... Whatever the autonomous processes of the outer world may be, they cannot be perceived by the organism. Its life is determined by the shadows on the wall, passed through a transforming medium of its own creation. Copied

We see as through a glass darkly. Greater is He that is within you, than he that is in the world!