NightWatch is an honorable guild and those who try to scam other players are immediately removed. We do not kill steal (join jumping). We are powerful enough that we can help others without worrying who gets the kill or the loot. We do not promote begging, scamming, spamming, chronic vulgarities, and other public displays of bad character. When confronted by a player that clearly does not have the same morals or discipline, we are powerful enough to shrug it off and continue on our way.
This Area Reserved for the Great WinterWolf
Future Construction by The Mighty Naztar3
Entire area destroyed by Realmquake
What a job!

I might describe my job in a little more detail here. I'll write about what I do, what I like best about it, and even some of the frustrations. (A job with frustrations? Hard to believe, huh?)
a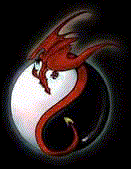 you go girl
FUTURE HOME of irl pics sent in by NightWatch folks
example below:
"Subspace com-link from a friend"
Can u guess which one is Majr?
NightWatch Members
WinterWolf
Naztar3
MajrHazzrd
Jortiradan
ShadowMasters
ShadowMasters2
SilverBullet
Foxe
BonRath
BigJoeDirt
Gwenevere
Charisam
SammyBoy
Katara
.
.