Nandiara Mystwalker started Everquest2 in Castleview Hamlet. Zyrr sent her the first email she recieved later that evening. Morgyn went with her out into Antonica for a while, then SH and TS and the Crypt of Betrayal before heading to Feerrott.
Nandiara has never, in her entire 3 year career, deleted a quest after she's recieved it. She always keeps the promises she makes to people - players or npcs.
Lady Mystwalker went up to SS and then TT,
then KP and Fens, then Moors and KJ for level 80.
Nandiara spent a lot of time helping people and running grey quests along the way.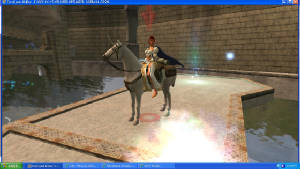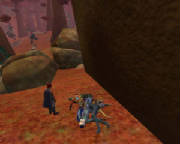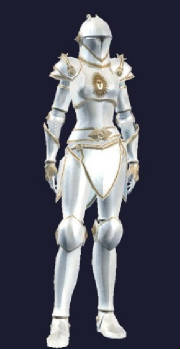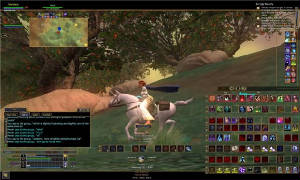 The Great Persistors all deserve this grand victory, this moment when Sony recognizes glorious effort. This one picture captures it all, the instant of final anointing from on high! Woot, Level 80 at last!



A few Castleview bullies
thought they would take
advantage of the sweet
little redheaded girl.
After she Heals them,
perhaps they will have
better manners!
Chuckles.
.
In Sinking Sands and Tenebrous Tangle
Nan's stout constitution and powerful heals saved many a comrade from certain death.
Lady Mystwalker led this epic charge against invaiding Droags from Kingdom of Sky to protect local villagers from mass destruction.