Born in Nettleville, Pendr was named after the mythical fighter Pendragon. As a human, he could have picked any path to take, but even at a young age, he felt the pull to stand up for good and right. Blessed with being large in stature, Pendr soon found his calling as a Paladin. He focused his skills on fighting the undead that roamed Norrath, using a specialized weapon made of Silver he had earned while in the bowels of the old fortress of Stormhold. Being remarkably agile for someone of his bulk, he earned the nick name, "Quick Silver" from those he would quest with. The name stuck and Pendr eventually adopted it as his last name.

Another Amazing Frostfell Season ends. Lady Solone announces the results of the Rain Dancers Frostfell Contest.
Much appreciation is due to all who participated. Lets all be encouraged to Find All The Cards Next Year!
.
.
.
Congratulations to our good friend Niap. He has reached the lifelong goal of Adventure Level 80. Not every resident of Norrath attains this height of achievement. Many difficult quests and hoards of Mighty Enemies withstood his efforts. But, The Lord Of All Shadowknights did not falter.He stands now at the pinnacle of might and power. He is master of his race and class.
We, of your Rain Dancers family, stand as one and salute you now, Niap The Great. May you live long and prosper and may the Archives record your deeds for all to admire forever.
.
Latest members to exceed past...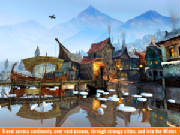 Contest winners announced



Pendr The Great
Knight of Honor
Pendr felt a great cause of fighting for his Queen, and dedicated himself to the Qeynos Guard where his years of service and dedication earned him the title of "Knight-Captain".

.
Solone had this to say about this years contest, " It was tons of fun for me, teehee.

Instructions for the location points were read as follows:

[Facing] E (east)
[Standing on] Top of stairs
[Ahead on the] Bench
[Number of Cards] 1
Keledil won a mastercrafted altar of choice with a count of 45/46, missing only one.

Congratulations Kel, on a well deserved victory.
.
NiapThe Great, defender of the weak, slayer of mighty foes, Champion Of Honor.
Look how many invaiders remained after Niap gave his most awesome Stare Of Fearing.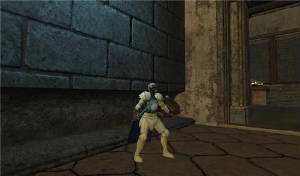 .
More levels this week than ever before
Level 40 is not easy but look how many...



He is a proud member of the Rain Dancers--a guild that is friendly and tight knit. He is proud to follow the co-leaders of Solone and Nandiara and has seen the guild grow and aquire a large building to act as their guild hall.

On a recent journey with the guild into the Palace of The Awakend, Pendr acheived the highest ranking, "80" as it is known. He will continue to fight for justice and good until his dying breath.

Frostfell Cards 2008
W
Bottom of Stairs
Left Ledge
1
W
Bottom of Stairs
Left Bench
1
W
East Bar
Middle Table
1
N
Library
Sarcophagus
1
N
Library
Rightmost Desk
1
N
Library
LfBottomShelf
2
N
Library Loft
RtBottomShelf
2
.
.
.
The Evil Commander Draco D'Lagresso and his hoard of invaiders challenged the militia of Niap's home town.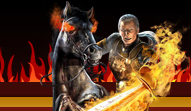 In Epic combat Niap felled the mighty Draco and 5 of his most powerful personal body guards.
.
.
Look who just made Master